Health & Safety
The health and safety of all associated with the Valero Texas Open is our number one priority. Although the 2021 tournament will look different due to the COVID-19 pandemic, we are committed to providing a world-class experience in a safe environment for all involved. The Valero Texas Open and the PGA TOUR have an extensive set of COVID-19 health and safety measures planned in conjunction with CDC guidelines to promote a safe environment and quality experience on the golf course. This includes the three W's: Wear a Mask, Watch Your Distance, and Wash Your Hands.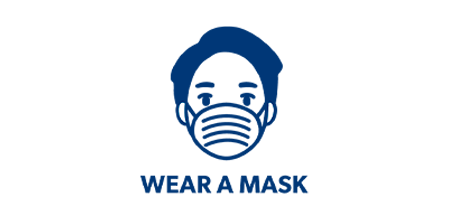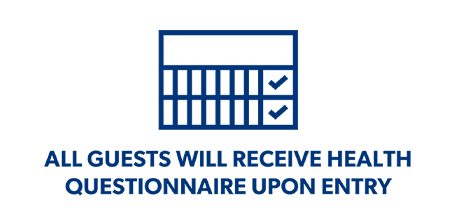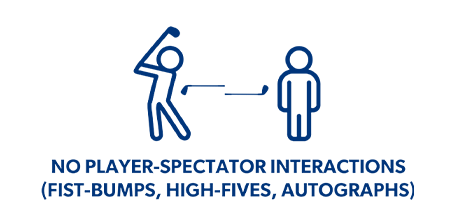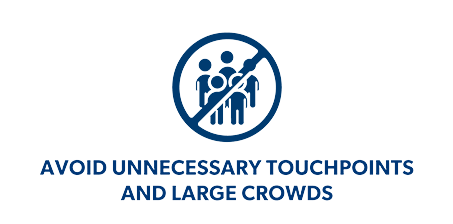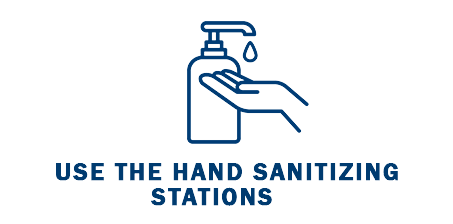 Social Distancing
It is important that everyone on-site practices social distancing in order to help maintain a safe environment. While on-site, pay attention to visual and verbal cues for capacity, directional flow and viewing area guidelines. Social distancing will lead the way.
Masks/Face Coverings
Masks are required at the Valero Texas Open at all times, both indoors and outdoors, with limited exceptions. Exceptions include:
Medical Conditions that make wearing a mask difficult
Children under the age of 2
While actively eating or drinking
Guests should bring their own CDC approved face covering or cloth mask from home. Per CDC guidelines, a face shield is not an appropriate substitute for a face covering. Masks will be provided by the tournament to those guests who do not bring their own. Masks should fit snugly around the sides of the face and cover your nose, mouth and chin. Masks must be affixed prior to arrival at the entry gate.
Prior to Arrival
Those who feel ill or are experiencing symptoms of COVID-19 will not be admitted to the Valero Texas Open. For more information on symptoms and procedures for those experiencing them, please visit the CDC's website, which can be found here. Please be sure to refer to the permitted and prohibited list before attending the Valero Texas Open so that you are not asked to return any unauthorized items to your vehicle.
Parking & Shuttles
All sponsors, spectators and volunteers will park at River City Community Church and ride a shuttle to the Valero Texas Open tournament grounds. Shuttles will run at 50% occupancy in alternate seating pattern to meet local city guidelines. Masks are to be worn at all times while boarding, riding and exiting the shuttles. Each bus seat will be cleaned and sanitized between trips on the shuttles.
Arrival
Upon arrival to the event, each guest will be subject to a screening. Once guests receive an admissible result, they will proceed through standard security checks and bag search in a safe and socially distant manner.
Ticketing Admissions
Tickets must be purchased online; there will be no in-person box office sales. Guests are required to present a valid electronic ticket to enter tournament grounds via contactless admissions process. Guests will proceed through the gates once a valid scan has been registered. Please practice social distancing when queuing for entry and wear your mask at all times. For full PGA TOUR Ticket Terms, click here.
Will Call
Will Call will not be available at the Valero Texas Open. Guests are strongly encouraged to distribute tickets.
Signage & Guidelines
Guests will notice increased safety signage throughout the golf course, as well as visual and verbal reminders of safe behavior guidelines and Code of Conduct that must be adhered to while on-site. Failure to comply with any posted or verbal guidelines may result in consequential action, including expulsion from the tournament grounds.
Concession Stands
Concession stands will be equipped with contactless QR code scanning for menu access as well as method of payment; Plexiglass walls between staff and customers; and the use of 'grab 'n go' food style serving where possible. Visual queue markings will encourage distancing in lines and while waiting for food.
Rope-line Policy
Consumption of food and beverage is prohibited within 10 feet of the rope-line. Masks must be worn at all times within 10 feet of the rope-line, even when in possession of food and beverage. Marshals and security will be diligently roaming to remind guests of this policy.
Public Restrooms
Port-a-lets will be available for general admission and Fairway Box spectators and provided in higher quantities to minimize lines. Hand washing stations will be located nearby along with extra hand sanitizer stations.
Sanitization
The Valero Texas Open will have enhanced sanitization protocols in place to ensure all areas are routinely cleaned and sanitized. Sanitization and handwashing are encouraged throughout your time on-site. Guests are permitted to bring their own sanitizer from home.
Autographs
PGA TOUR players can't wait to see guests back on-site but please understand, for the health and safety of everyone on property, no handshakes, fist bumps, selfies or autographs are permitted at this time. Please respect their space and watch your distance.
Feeling Ill On-site
If you begin to feel ill or have symptoms after arrival at the event, go directly to a First Aid tent. Medical professionals are ready to assist you in accordance with their COVID-19 protocols.
The Final Putt
Once the final putt drops, please exit the tournament grounds safely and patiently, while keeping socially distant from others.